Executive Vice President and Chief Financial Officer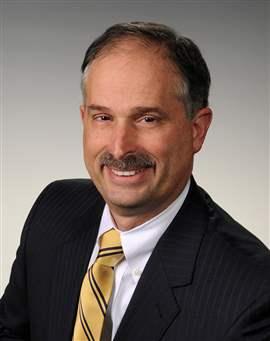 Mike Buongiorno is the executive vice president and chief financial officer of Main Line Health. Buongiorno is responsible for all aspects of financial and treasury matters for Main Line Health's operations and subsidiaries with annual revenues of $1.7 billion. He has direct responsibility for the system's consolidated business offices, patient access, health information management, supply chain, bio-medical engineering, general finance, external reporting and taxes. He has led the system's Organizational Effectiveness and Performance Improvement initiatives which have eliminated over $100 million in operating costs.
Buongiorno joined Main Line Health in 1994 as the regional chief financial officer of Bryn Mawr Rehabilitation Hospital and Paoli Hospital—responsible for the system's Western operations. He co-led the system's efforts in 1995 to consolidate the back office functions of the finance departments creating the foundation for the current shared services model across Main Line Health. In 1997, he was named chief financial officer and treasurer of Main Line Health. From 2003 to 2005, he also served as the interim CEO of Main Line Health until Jack Lynch joined the system as CEO. Buongiorno also serves as the vice president of finance and treasurer for the Lankenau Medical Center Foundation.
Buongiorno started his career at Coopers & Lybrand in Philadelphia. As a certified public accountant, his career focused on providing a broad range of accounting and auditing services, as well as significant Mergers & Acquisitions work to manufacturing, healthcare and oil and gas clients. He is a member of the American Institute of Certified Public Accountants and Pennsylvania Certified Public Accountants.
Buongiorno serves on the Boards of Community Volunteers in Medicine (West Chester, Pennsylvania), Dunwoody Village (Newtown Square, Pennsylvania), Franklin Mint Federal Credit Union (Broomall, Pennsylvania), Harcum College (Bryn Mawr, Pennsylvania) and the Main Line Chamber of Commerce (Wayne, Pennsylvania).