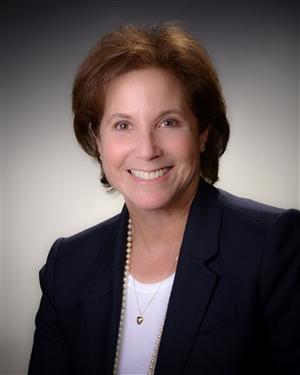 Andrea Gilbert, president of Bryn Mawr Hospital, announced plans today to retire in January 2021 after more than 20 years of service to Main Line Health as president of Bryn Mawr Hospital and Executive Leader.

Gilbert joined Main Line Health in 2000 as the senior vice president of Bryn Mawr Hospital, bringing with her more than 30 years of experience in health care and hospital administration. Before joining Bryn Mawr Hospital, Gilbert was the CEO of City Avenue Hospital in Philadelphia. She was named president of Bryn Mawr Hospital in 2002.

"Bryn Mawr Hospital has been a pillar of the community for generations. I consider myself very fortunate to be a part of its history and to have had the privilege of serving our patients and community," said Gilbert. "I will forever be grateful for the friendships I have made and for the colleagues whose compassion, talent and spirit of service have made Bryn Mawr such a special place."

Under Gilbert's leadership, Bryn Mawr Hospital established several important facilities and patient care services including: Main Line Health Newtown Square; The Barbara Brodsky Comprehensive Breast Center; 135 S. Bryn Mawr Avenue Medical Office Building; the Interventional Stroke Program; and The Dee Adams Center for Integrative and Regenerative Medicine, anticipated to open in 2021 on the Bryn Mawr Hospital campus.

Additionally, Gilbert led Bryn Mawr Hospital to achieve national recognition in safety and clinical quality from U.S. News & World Report, ANCC Magnet Recognition Program, CMS Hospital Compare, and The Joint Commission.

During Gilbert's tenure, she played an integral role in securing funding and community stakeholder support for several campus modernization and expansion projects, including:
A new Patient Pavilion, opened in 2019, which was funded in part by the most successful capital campaign in Bryn Mawr Hospital's history. The team surpassed the campaign goal of $30 million by $2.3 million, and Gilbert played a critical role in securing $5 million, the single-largest gift for the campaign.
Renovation of the emergency department in 2008, made possible by a capital campaign that raised $16 million. 
Renovation of the pediatric unit in 2016 funded entirely by a $1.6 million gift, which Gilbert was instrumental in securing.  
Approval from the Main Line Health Board of Governors to renovate the inpatient Behavioral Health unit. To date, Gilbert and the Bryn Mawr Hospital team have raised more than $4 million of the $10 million goal.
"Andi leaves behind a remarkable legacy, and her leadership of an exceptional team and commitment to quality, safety and equity ensures the hospital will continue to be an integral part of the community for many more years to come," said Main Line Health President & CEO Jack Lynch. "We congratulate Andi on a storied and successful career and thank her for her many years of service to Bryn Mawr Hospital, its patients and our community."

Gilbert will continue in her role until January 1, 2021. A national search is underway for her successor.