We identify new, early-stage biotechnology companies to join the LIMR incubator, and once on board, offer services to help them launch and succeed.
What we offer in LIMR biotech incubator space
Laboratories – LIMR houses individual 1,000 sq. ft. labs that are offered wholly or in part to clients. The labs are outfitted for benchtop research in molecular and cellular biology, physiology and biochemistry. Each lab is outfitted with standing and seated benchtops, tissue culture laminar flow hoods, chemical fume hoods, and natural gas and compressed air. Included in each lab are three connected 100 sq. ft. rooms that can be configured for office space, equipment, cell culture or other uses. Certain common equipment for molecular biology and biochemistry can be provided as needed.
Office space – Can be configured within laboratories or separately within LIMR, as available.
Research equipment and services – Ad hoc equipment and services include access to common large lab apparatus (e.g., centrifuges, freezers, autoclaves).
Vivarium – An AAALAC-accredited preclinical research facility is available to clients for the conduct of IACUC-approved investigations. Services not provided by vivarium staff may be configured with resident faculty expert in numerous procedures, based on expertise and mutual collaborative interest. The vivarium includes capabilities for imaging small animal subjects (e.g., Xray/CT, biofluorescence, ultrasound).
Setting – LIMR is located at the Lankenau Medical Center in Wynnewood, Pa., near the intersection of US1 and US30 just west of Philadelphia. Lankenau Medical Center (LMC) is a teaching and research hospital that offers modern meeting spaces and catering services; experts in basic, clinical and population health science; scientific seminar series and clinical Grand Rounds lectures from nationally and internationally recognized speakers; and consultancy-collaboration relations with LMC-affiliated attending clinicians, MD residents and fellows in Main Line Health training programs, and the resident basic research faculty at LIMR. Many of our incubated companies collaborate with LIMR scientists and physicians.
Costs – A common rent schedule is available for for-profit and non-profit tenant clients. Space plus overhead costs currently are approximately $50 per sq. ft., plus additional ad hoc services costs as contracted. Companies may offer equity in trade for space and services, at LIMR's discretion.
For more information, contact George C. Prendergast, LIMR president and CEO, at 484.476.8144 or prendergast@limr.org.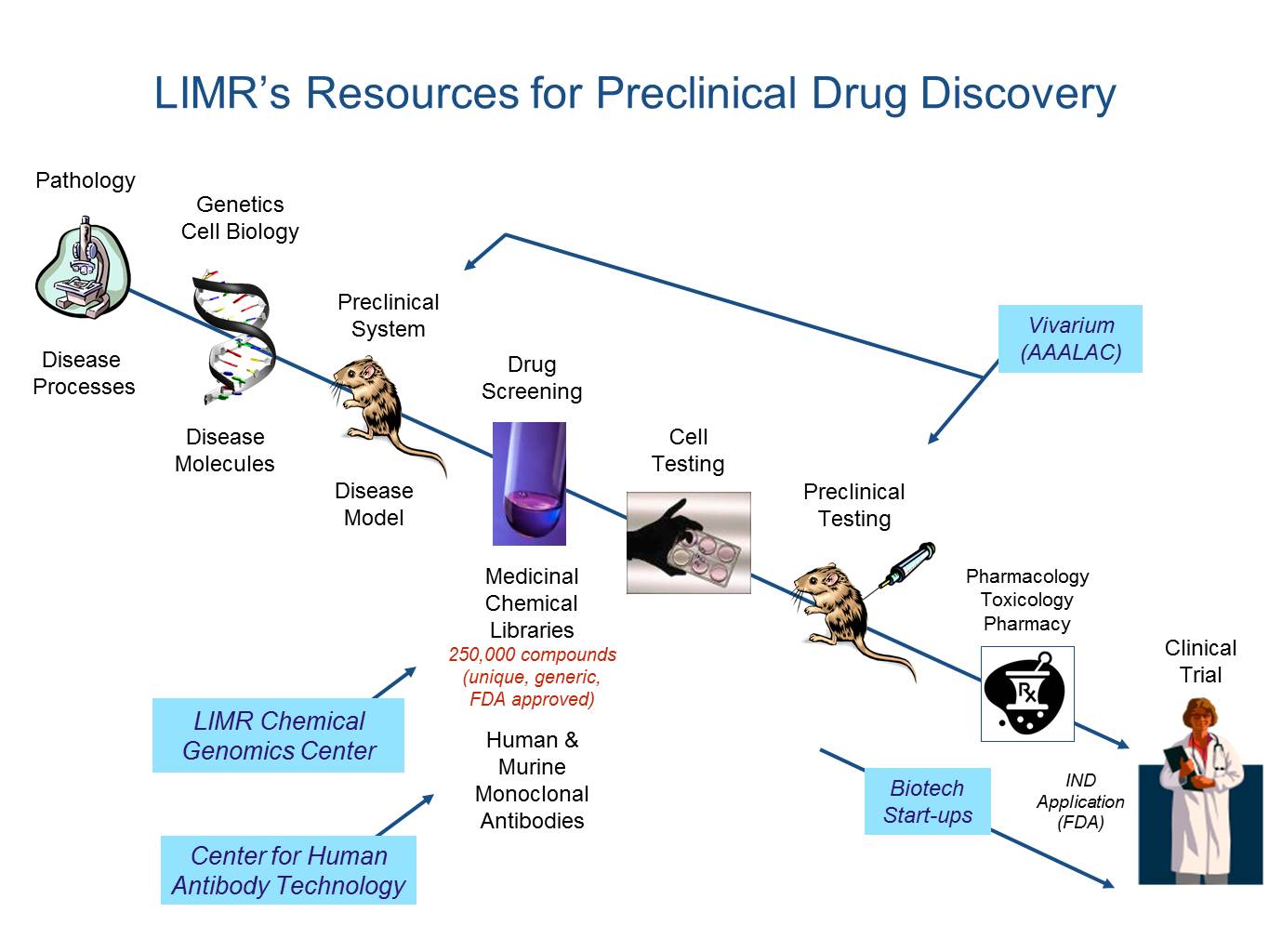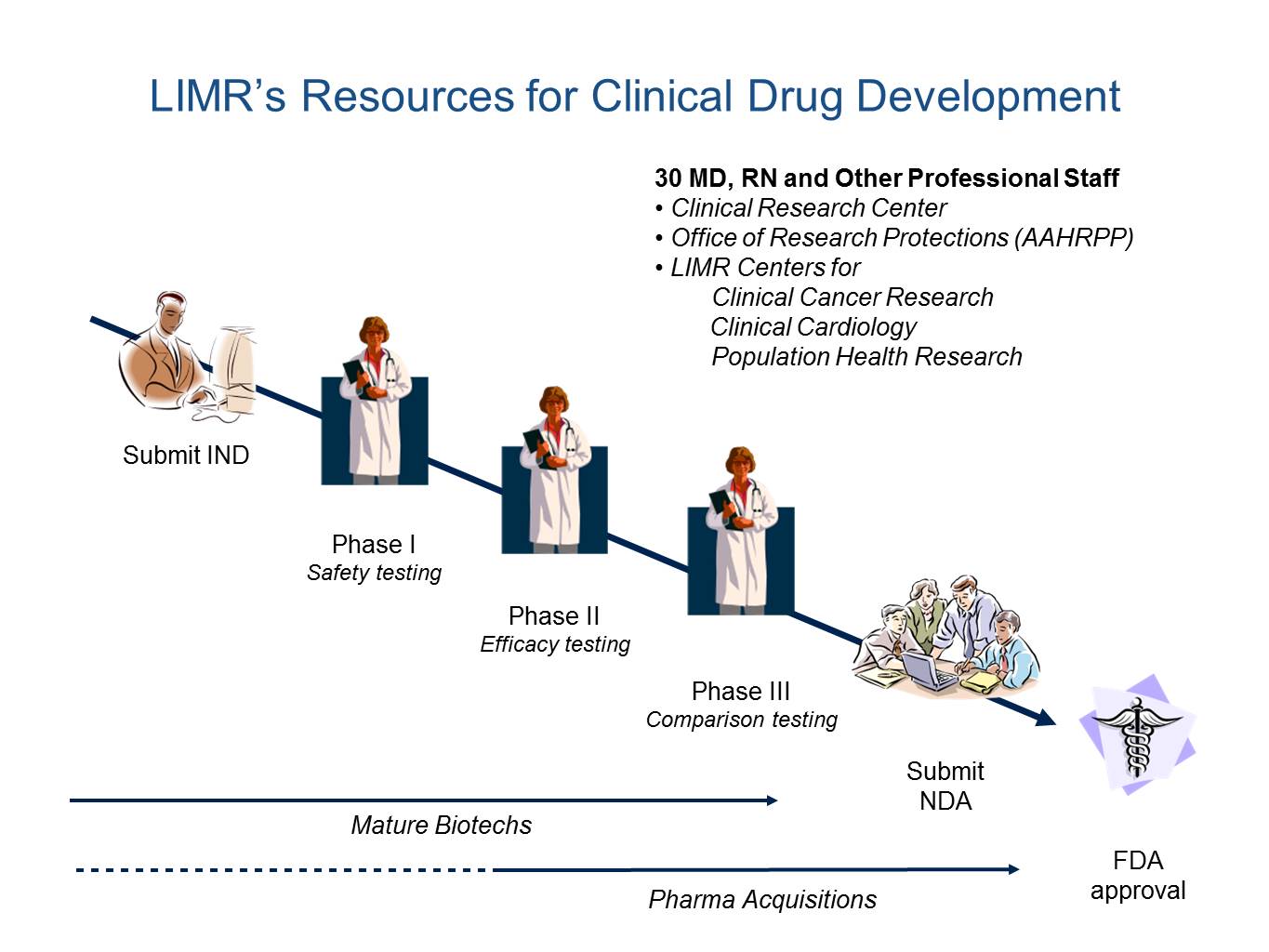 Current clients (of 16 start-up companies incubated to date since inception in 2007) include the following:
ProstaGene
ProstaGene is developing a gene-based, prostate cancer testing technology and a therapeutic for metastatic prostate cancer. CEO Rick Pestell is the former director of the Sidney Kimmel Cancer Center of Jefferson Health.
RiboNova, Inc.
RiboNova, Inc. is developing small molecule drugs against a new family of targets: defective transfer RNAs. Its focus is on therapies that will be used in the treatment of cancer. CEO is Nigel Webb, and CSO is Tony Ford-Hutchinson, former head of Merck basic research.
Center for Human Antibody Technology (CHAT)
Center for Human Antibody Technology (CHAT) uses a human antibody cloning platform technology developed by LIMR's Scott Dessain, MD, PhD. CHAT uses this platform along with a state-of-the-art, high throughput antibody production and screening facility, to produce human antibodies for use in the treatment of infectious disease, cancer and neurological illnesses.
For more information, contact Scott Dessain, MD, PhD, at 484.476.6516 or dessains@mlhs.org.
LIMR Chemical Genomics Center (LCGC)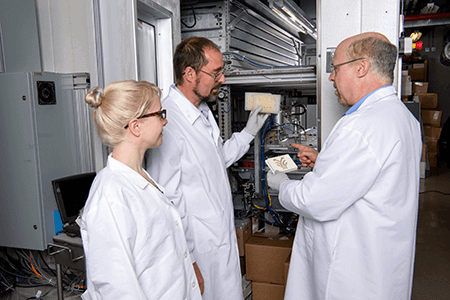 LIMR Chemical Genomics Center (LCGC) has developed innovative technologies and approaches to catalyze medicinal discovery. We have developed a translational-research framework for public-private partnering called Double-Blinded Drug Discovery (DBD2)®. It aims to connect university and industrial scientists exploring the druggability of emerging medicinal targets.
Our DBD2® approach is a protected open innovation model we designed and put into practice that guards intellectual property rights belonging to each party, while allowing project evolution to achieve specific milestones at an accelerated pace. Our suite of patented ultra-HTS technologies enhance the efficiency of HTS-driven lead discovery research by 500% and has the potential to reveal unexpected pharmacological synergy between drugs and natural products, including nutraceuticals and OTC products.
Because we are a not-for-profit institutional laboratory, our services and resources are made available affordably to enhance the efficiency of HTS-driven lead discovery research for investigators in industry and academia.
For more information, contact Melvin Reichman, PhD, at 484.476.8230 or reichmanm@mlhs.org.