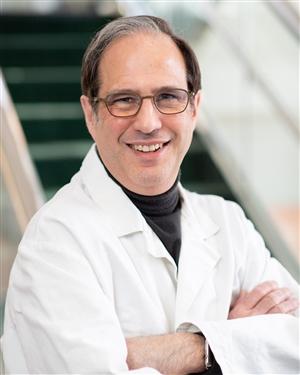 Preclinical proof of concept for a novel cancer vaccine methodology was provided in a recently published study that was conducted by investigators at the Lankenau Institute for Medical Research (LIMR), the research division of Main Line Health, in collaboration with IO Biotech. In the study, animals treated with the experimental methodology not only had total remission of their cancers, but also showed complete protection against re-introduction of tumor cells. 

The vaccine, developed by IO Biotech which owns the intellectual property, was designed to attack cells expressing IDO1 (indoleamine 2,3-dioxygenase), an enzyme that LIMR scientists discovered limits the cancer-fighting activity of chemotherapy by thwarting the immune system's ability to eradicate tumors. Based on earlier work from LIMR, several pharmaceutical companies developed medications to block the IDO1 enzyme in order to help unleash the immune system to destroy cancer cells, but effective use of these agents in the clinic has proven to be challenging. 

IDO1 is not a conventional candidate for vaccine-directed attack, because it is a "host" protein that, according to the textbooks, should be ignored by the immune system. But earlier work by LIMR's collaborators uncovered the presence of IDO1-reactive immune cells in patients. This finding fostered the idea that stimulating IDO1-reactive immune cells with a vaccine could result in effective anti-tumor immune responses — an idea now validated by the current study. 

Several peptides (short stretches of amino acids from the entire IDO1 protein) were evaluated, and peptides activating different aspects of the immune response — referred to as class I-directed and class II-directed — were both shown to have anti-tumor activity. Furthermore, the researchers in the current study found that the most effective treatment included three agents: a class I-directed IDO1 peptide, a class II-directed IDO1 peptide, and an anti-PD1 antibody, the latter of which is one of a new class of immunotherapy drugs (also known as immune checkpoint inhibitors) that includes the FDA-approved drugs Opdivo® (nivolumab) and Keytruda® (pembrolizumab). 

When the investigators combined all three agents, they observed a complete elimination of tumors that could not be eradicated by individual treatments. Moreover, animals that responded to the combination of three treatments showed durable resistance to subsequent re-introduction of tumor cells. This finding was encouraging because it suggested that the immune system was activated properly to prevent relapse. 

Additionally, the researchers found that this immunological resistance could be transferred to a naïve tumor-bearing animal simply by transplanting immune cells from a therapy-treated subject to an untreated subject. The researchers credited this effect to the treatment regimen's ability to induce T-cells, a component of the immune system critical for thwarting cancer growth. 

"While some patients experience long-term benefits from immune checkpoint inhibitors, most patients eventually experience disease progression," said Alexander Muller, PhD, associate professor at LIMR, who is a cancer researcher and one of the authors of the new study. "Responsiveness to anti-PD1 antibodies also varies widely among different types of tumors. So identifying interventional strategies — such as this combination of three treatments — that can overcome the limitations of immune checkpoint inhibitors given alone, and unleash the immune system to fight cancer in both the short and long term, is clearly of the utmost importance."

The study's results are described in the peer-reviewed manuscript "Peptide vaccination directed against IDO1-expressing immune cells elicits CD8+ and CD4+ T-cell-mediated antitumor immunity and enhanced anti-PD1 responses" published in Journal for ImmunoTherapy of Cancer. 

Other LIMR investigators on the study included Souvik Dey, PhD; Erika Sutanto-Ward; James DuHadaway; Arpita Mondal, PhD; Lauren Merlo, PhD; and Laura Mandik-Nayak, PhD. The team worked with colleagues from Drexel University's College of Medicine, the National Center for Cancer Immune Therapy at the University of Copenhagen, and IO Biotech, a Copenhagen-based biotech firm developing this approach in clinical oncology trials. 

The research was funded by IO Biotech, with additional laboratory support through the Lankenau Medical Center Foundation and Main Line Health. 
IO Biotech's proprietary T-win® technology platform, the technology evaluated by LIMR, enables identification of compounds with dual mechanism of action targeting and directly killing immunosuppressive cells and tumor cells while indirectly activating other T-effectors, leading to strong anti-tumor responses.  The company's compounds are administered as "off-the-shelf" subcutaneous injections, distinguishing these treatments from many immuno-oncology therapies.