Stay informed and stay well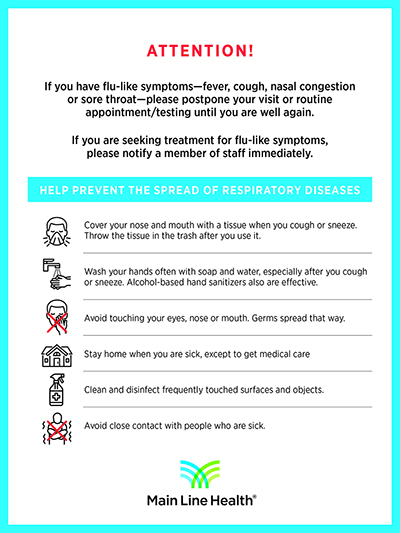 Your continued health is as important as ever. We remind you to take action in seeking care when needed as delaying can lead to critical health issues. Please remember to:
Call 911 or visit your local emergency department if you are experiencing severe or life-threatening illness or injury.
Reach out to your physician, practice or urgent care with health questions you may have. For those interested in a telehealth visit, your health care provider can offer guidance and let you know if a telemedicine visit is right for you.
Make sure you continue regular well-checks and take your medications regularly.
Access your Main Line Health MyChart account to request prescription refills, complete pre-appointment forms or questionnaires, send non-urgent messages to your doctor's office and more. Log in or sign up for MyChart.