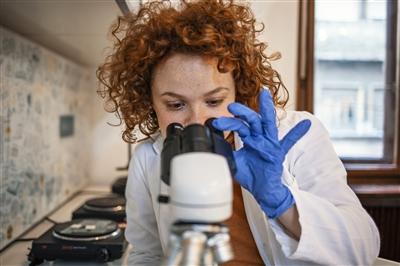 At Main Line Health, we believe research is essential for advancing health care, leading to medical breakthroughs that improve and save lives. Our multidisciplinary clinical research teams offer a variety of trials in cancer, cardiovascular disease and other conditions.
Clinical trial participants may gain access to potential new treatment options and health care choices, and they help advance medical knowledge that benefits patients today and tomorrow. And yet some people may not fully understand the facts about clinical trial participation. Paul Gilman, MD, professor and director of the Clinical Research Center at Lankenau Institute for Medical Research, busts four popular myths.
Myth: Clinical trials are for people who have no treatment options left.
Not true! Many clinical trials are testing, for example, therapies that are given in conjunction with already-approved treatment options or new, experimental treatments meant to be used as a first line of defense. Still other trials are not even testing treatments, but rather are studying disease-prevention, quality-of-life and side effect-management strategies.
So if your health care provider recommends trial participation, it does not at all mean you have reached the end of your list for treatment options. Rather, your provider may be expanding the list of potential treatment options.
Myth: Trial participation means I will be treated like a guinea pig.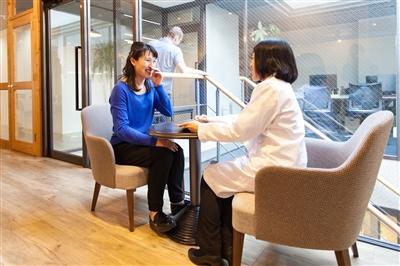 Every clinical trial conducted in the United States must be approved and monitored by an institutional review board (IRB) to ensure the risks to participants are kept at an absolute minimum. An IRB is an independent committee of physicians, statisticians, community advocates and others who make sure a clinical trial is ethical and patients' rights are protected.
Clinical trials follow detailed rules called protocols that explain exactly how researchers must conduct the trial, including the criteria for participation, schedule of procedures and treatments, and the length of the study. As the trial progresses, researchers often report the results to a number of government agencies and to other key people within the medical community. This report would include any safety issues that arose during the course of the study.
While participating in a clinical trial, patients are under the close supervision of a team of experts and are closely monitored for any positive or negative reaction.
Myth: Once I'm on a clinical trial, I will no longer be able to see my provider or get my current level of care.
Clinical trials are not intended to replace all ongoing treatments with a primary care provider. Most trials provide short-term treatments related to a specific illness or condition. They do not provide extended or complete primary health care. Your health care provider will work with the clinical research team to help ensure that the trial protocol is safe and compatible with your other medications or treatments.
Myth: I have to go to a large academic health care system to get access to clinical trials.
Not true! Main Line Health is currently recruiting for close to 50 clinical studies. Ask your health care provider if a clinical trial is right for you. Innovative treatment options are available and accessible in your own area.
Main Line Health serves patients at hospitals and health centers throughout the western suburbs of Philadelphia. To schedule an appointment with a specialist at Main Line Health, call 1.866.CALL.MLH (225.5654) or use our secure online appointment request form.