President, Main Line Health HomeCare & Hospice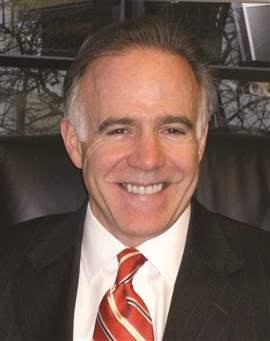 Richard M. Jacovini has been with Main Line Health since 1997, when he was brought on board to consolidate the various home care services of the Jefferson Health System into a cohesive, singularly managed service entity. The resulting organization is now known as Main Line Health HomeCare & Hospice, which includes home health, hospice, and private duty aide and nursing services. Home infusion therapy is also provided through a clinical affiliation with Jefferson Home Infusion Service.
In 2003, Jacovini was assigned responsibility for all occupational, speech and physical therapy services provided at all Main Line Health acute care hospitals and outpatient therapy sites including therapies provided at various contracted skilled facilities. At that time, he also assumed responsibility for all Adult Day Care and Senior Center services operated by Main Line Health at five locations throughout Delaware County.
Prior to joining Main Line Health, Jacovini was the eastern regional vice president of the Apria Health Care Group (a $1 billion, publicly traded corporation with 200 branch locations nationwide) with responsibility for providing home medical and respiratory therapy equipment and services from eleven offices throughout Pennsylvania, New Jersey and Delaware. During his tenure at Apria, Jacovini also devoted time as an industry advocate by servicing as a board member of the Pennsylvania Association of Home Care Providers (PAMS).
Jacovini holds an undergraduate degree in accounting from LaSalle College, and maintains a Certified Public Accounting license in the state of Pennsylvania. He has been married for 30 years with two grown children and is an avid runner and cyclist.