Chief Medical Officer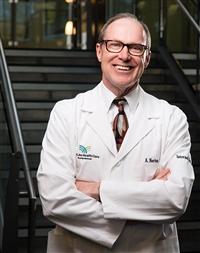 Andrew J. Norton, MD, FACP has been senior vice president and chief medical officer of Main Line Health since July 2012. Main Line Health is a non-profit health system serving portions of Philadelphia and its Western suburbs with four acute care hospitals, a rehabilitation hospital and a drug and alcohol treatment center.
From 1997–2011 Dr. Norton served as senior vice president and chief medical officer for Froedtert Hospital affiliated with the Medical College of Wisconsin (MCW) in Milwaukee, where he was professor of clinical medicine. Dr. Norton is a past chair of the Chief Medical Officer Group of the Association of American Medical Colleges. Dr. Norton earned his undergraduate degree at Saint Louis University, medical degree from Jefferson Medical College and completed his residency in Internal Medicine at MCW.
Dr. Norton maintained an ambulatory clinical practice in general internal medicine for 27 years and now works on a limited basis as an academic hospitalist at Lankenau Medical Center.