President, Bryn Mawr Hospital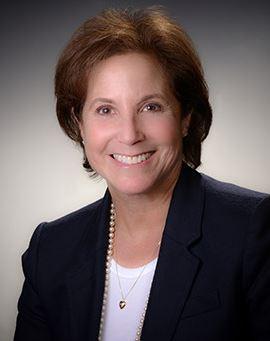 Andrea Gilbert joined Main Line Health in June 2000 as the senior vice president of Bryn Mawr Hospital. She was named president of Bryn Mawr Hospital in 2002. In this role she has overall responsibility for the hospital, including day-to-day operations, strategic planning, clinical program development, physician recruitment, fundraising and financial operations. During Ms. Gilbert's tenure, Bryn Mawr Hospital has earned the distinction as a Top 100 Hospital in the nation in 2011 and 2009 by the Thomson Reuters Organization and had consistently ranked among the Philadelphia region's best hospitals in U.S. News & World Report since 2011. Bryn Mawr Hospital was ranked #1 in the Philadelphia Business Journal Best Places to Work in 2005.
Ms. Gilbert has more than 30 years of experience in health care and hospital administration, including positions at the Department of Health, Education and Welfare in Washington, D.C.; the Inova Health System in Falls Church, Virginia.; and the Allegheny and Tenet Health Systems in Philadelphia. Before joining Bryn Mawr Hospital, Ms. Gilbert was the CEO at City Avenue Hospital in Philadelphia.
Ms. Gilbert is a graduate of the University of Wisconsin and holds a master's degree in health administration and planning from Johns Hopkins University. She has served as a director of the Bryn Mawr Trust Bank Corporation since 2004.
Ms. Gilbert and her husband have three daughters and have lived in Penn Valley, Lower Merion Township, since 1985.